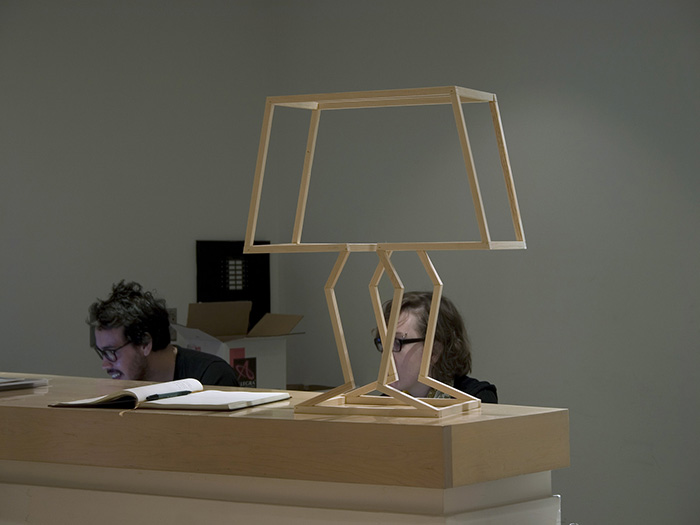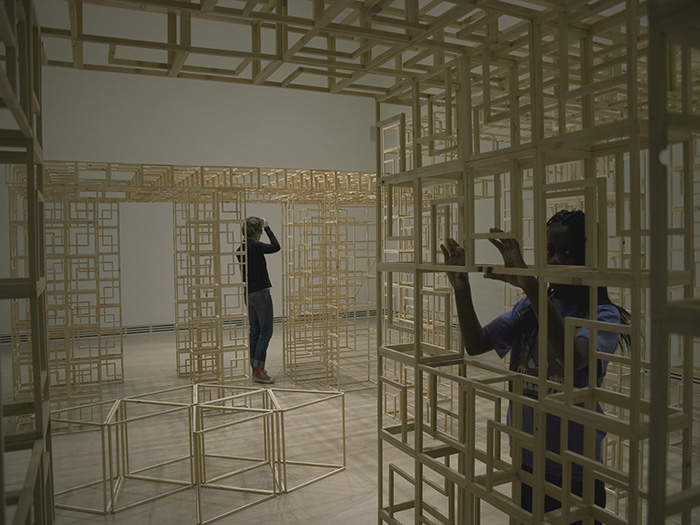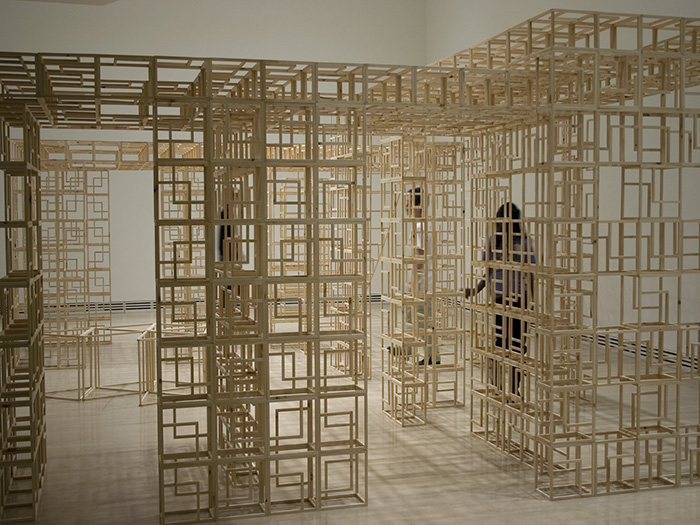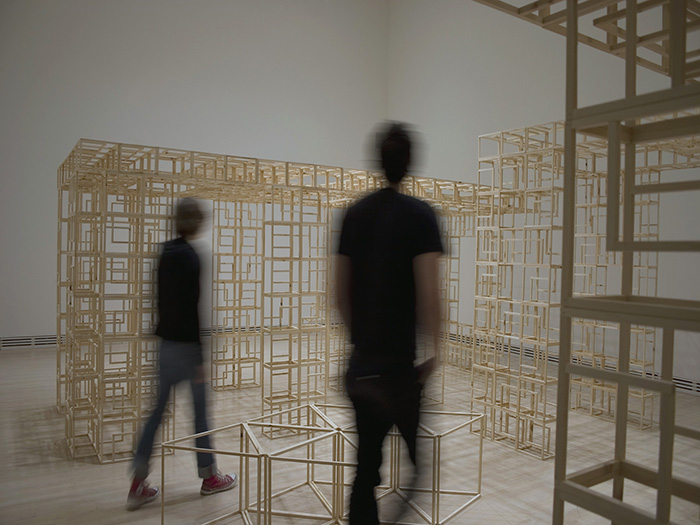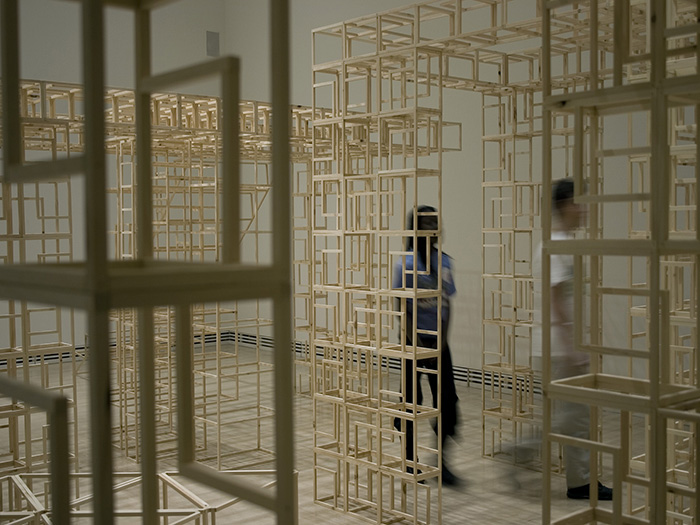 La vie dans un cerf-volant
Installation in situ inspirée de la maison modèle de Ray et Charles Eames conçue dans une démarche de construction modulaire et pré-fabriquée développée dans le cadre du "Case Study House Program" en 1945 en Californie. Les architectes se se sont penchés sur la structure du cerf-volant à caisson pour créer une unité d'assemblage flexible permettant la création de la maison moderne idéale: spacieuse, aérée, facile et légère à assembler. La Vie dans un cerf- volant veut souligner l'ouverture infinie du système de construction modulaire en métamorphosant le prototype de la "maison idéale" en une structure où flottement et mouvance sont au rendez-vous en offrant un point de vue à vol d'oiseau et un autre à l'échelle du flâneur.
CUAG Carleton University Art Gallery, Ottawa (23 fév. - 12 avril, 2009) dans le cadre de l'exposition "Construction Work" avec Lorraine Gilbert et Jinny Yu

Commissaire : Sandra Dick
Directrice : Diana Nemiroff
Salle : 7,6 m x 10,6 m
Life in a kite
The Case Study House #8 developed as a do-it-yourself model home by Ray and Charles Eames is the starting point of the installation "Life in a Kite", a title borrowed from an article published in Architectural Forum in Sept.1950 which depicts their relation to light structure systems of construction. This proposal for a modular design pattern becomes part of this open and infinite philosophy around concepts of lightness in architecture and combines the properties of the kite with psychological ideals.
CUAG Carleton University Art Gallery, Ottawa (Feb. 23 to April 12, 2009) in the frame of the exhibition "Construction Work" with Lorraine Gilbert and Jinny Yu

Curator: Sandra Dick
Director: Diana Nemiroff
Gallery space: 7,6 m x 10,6 m