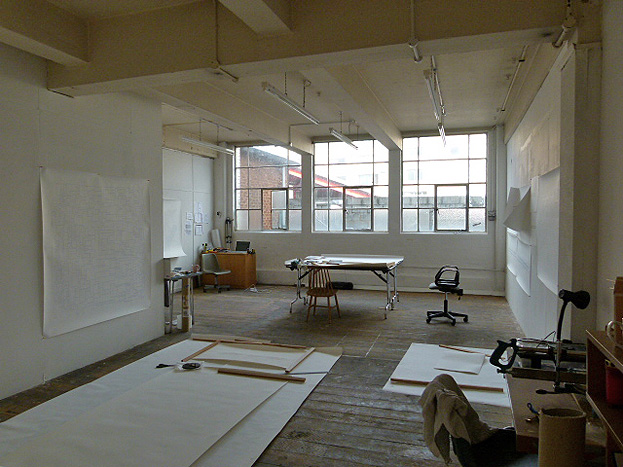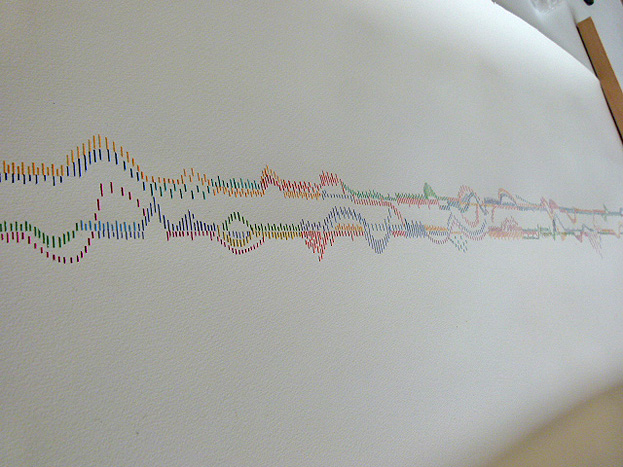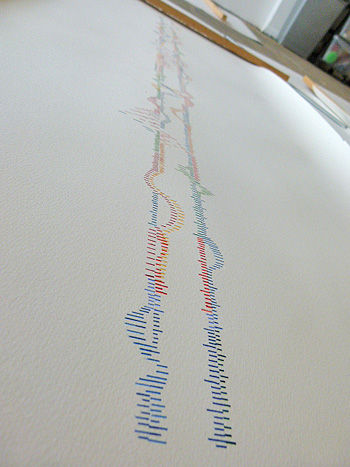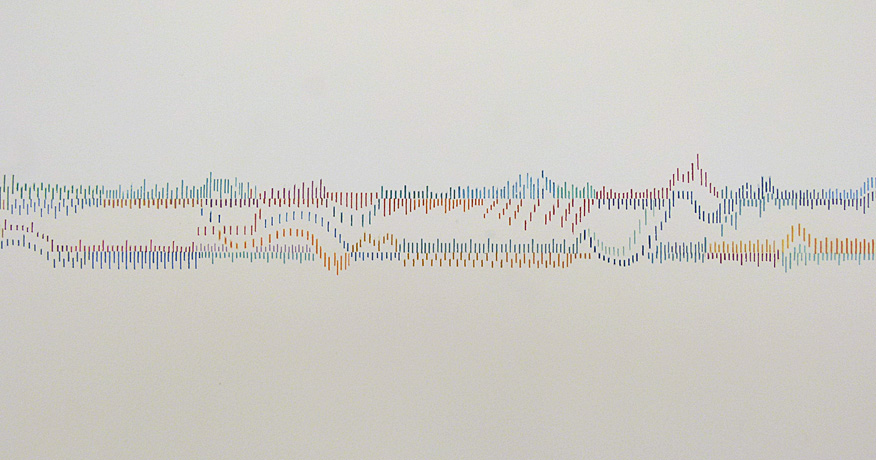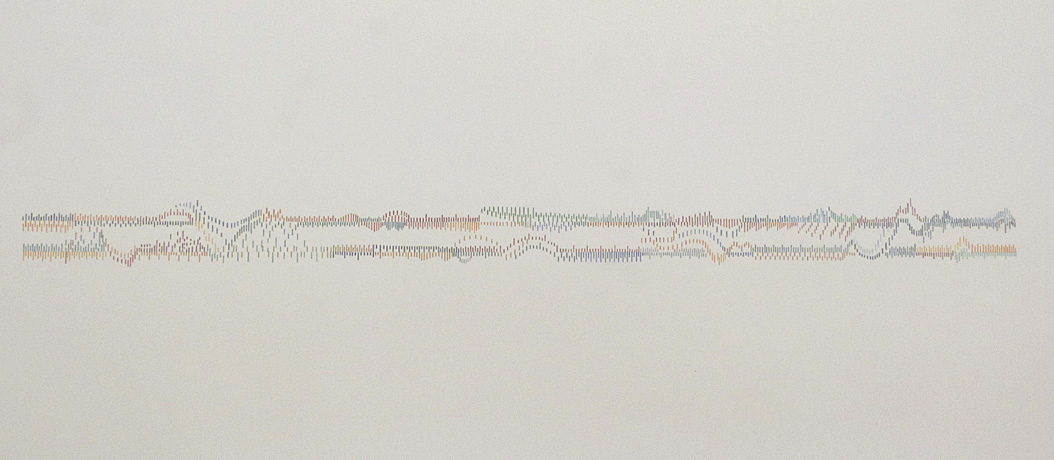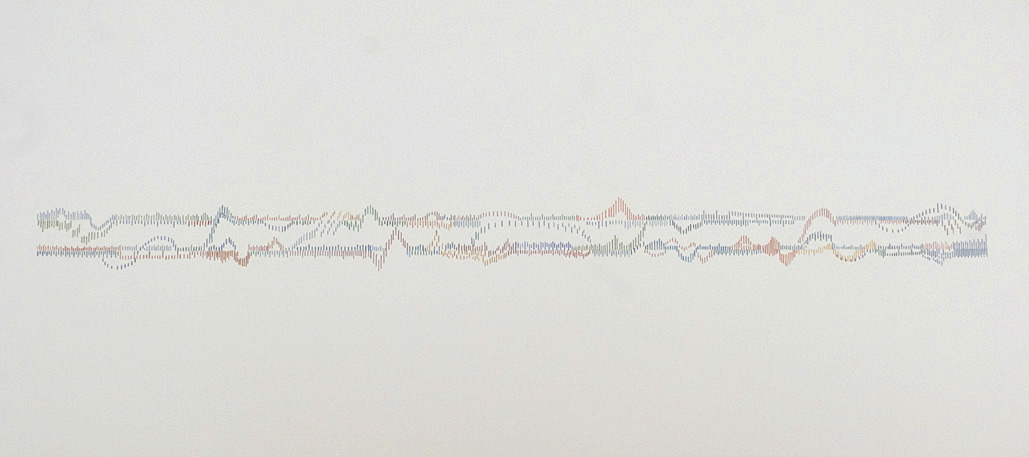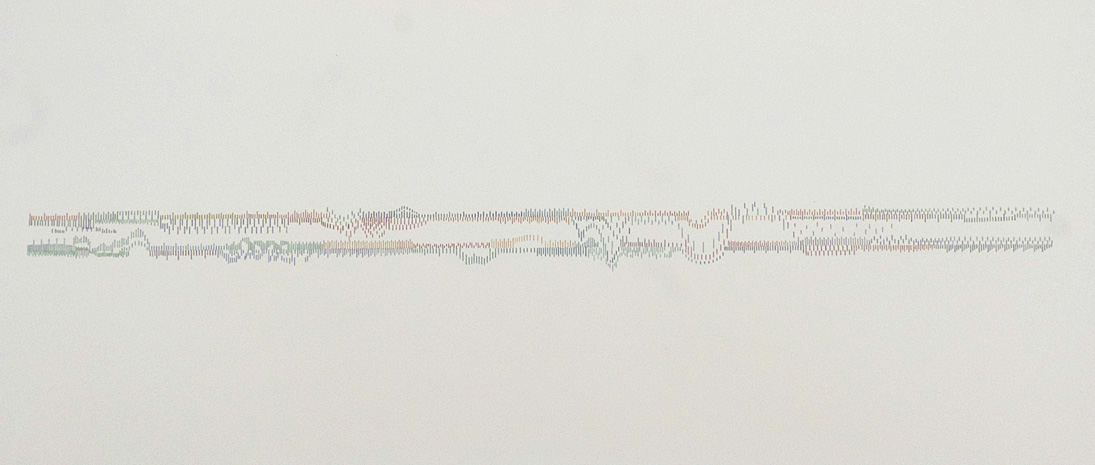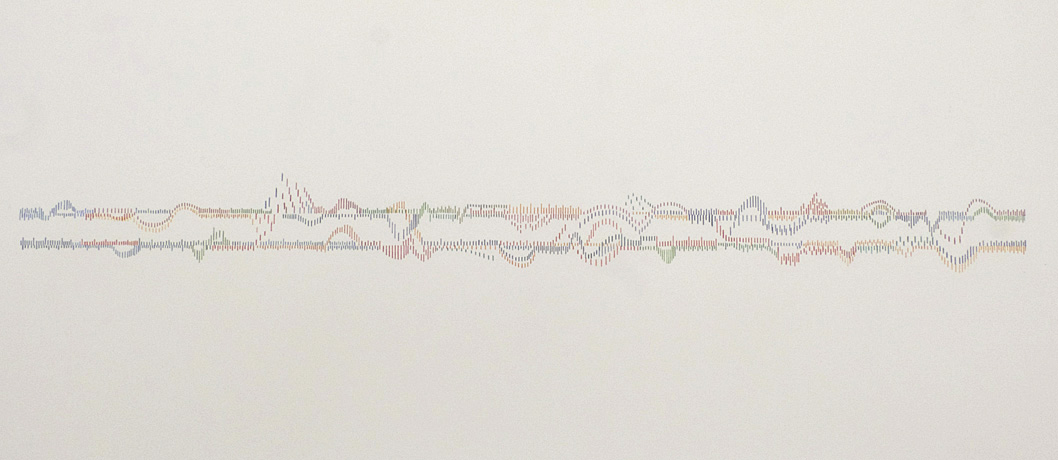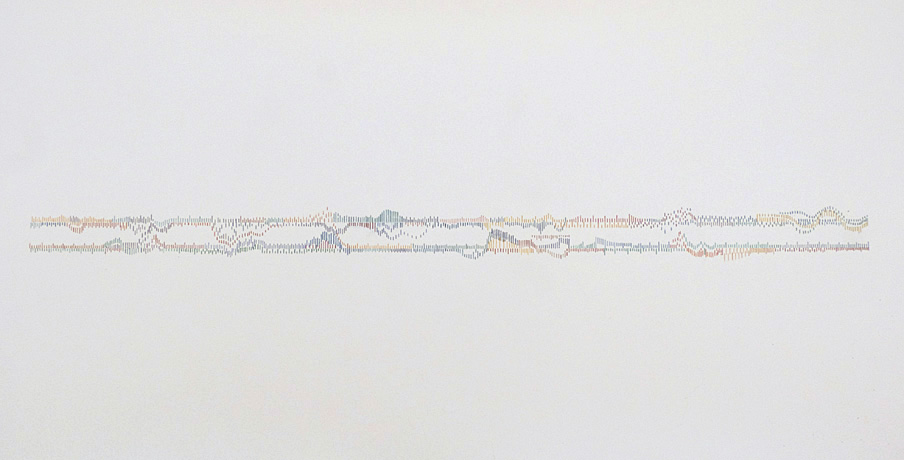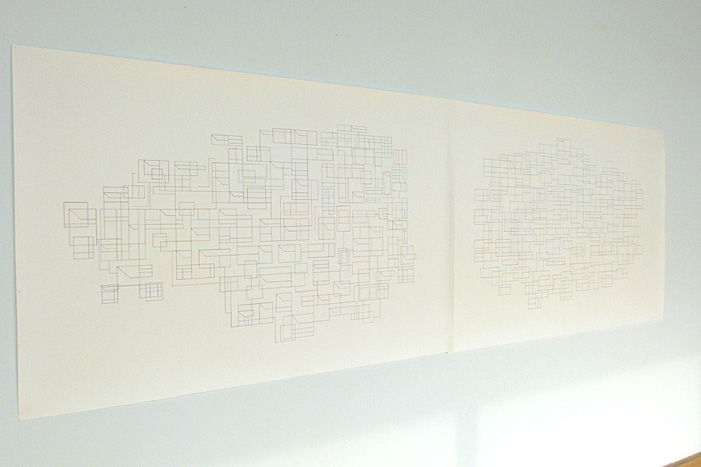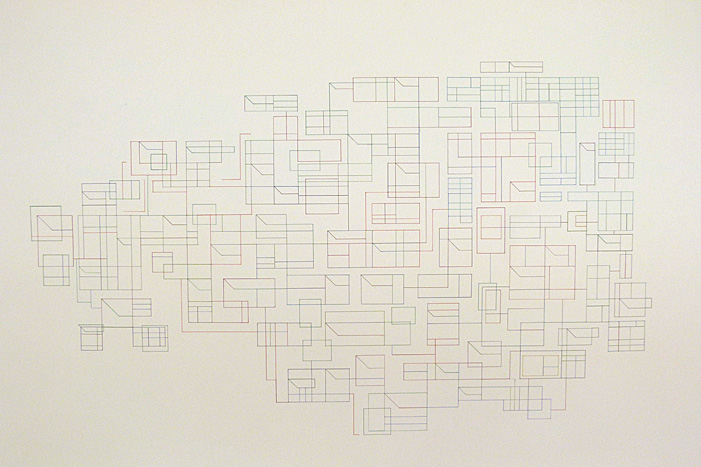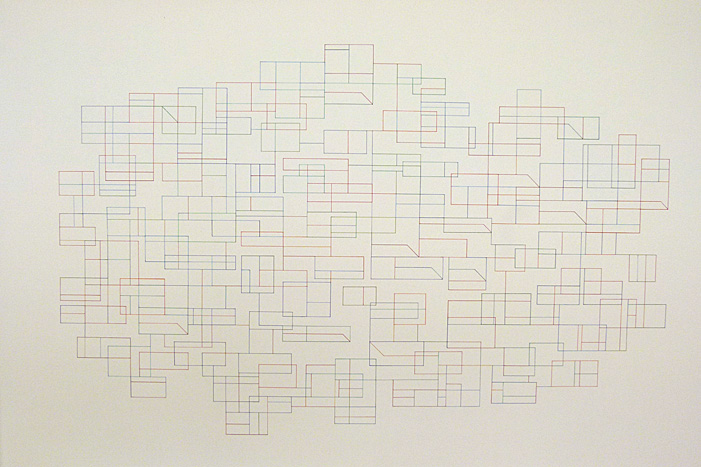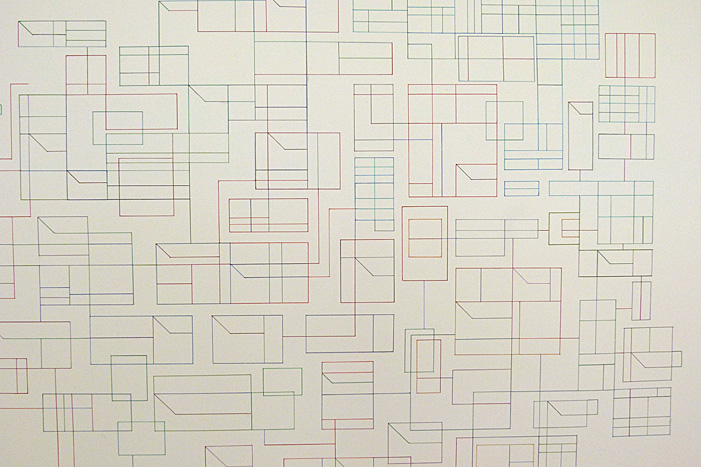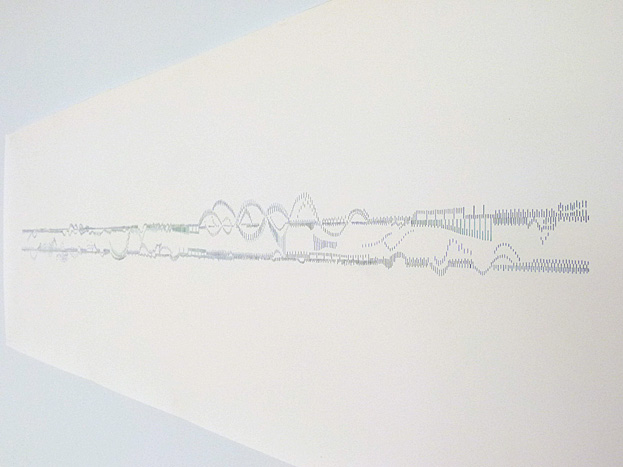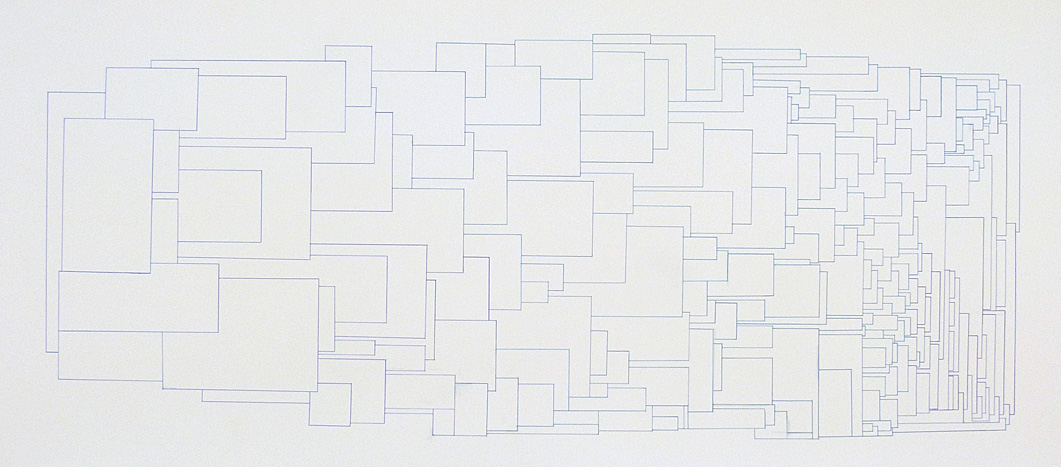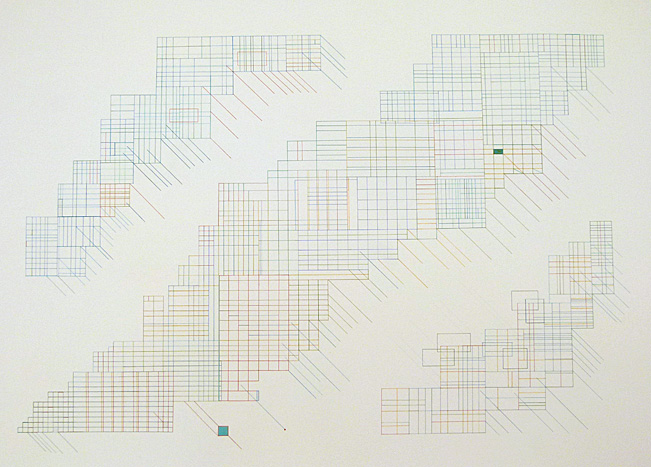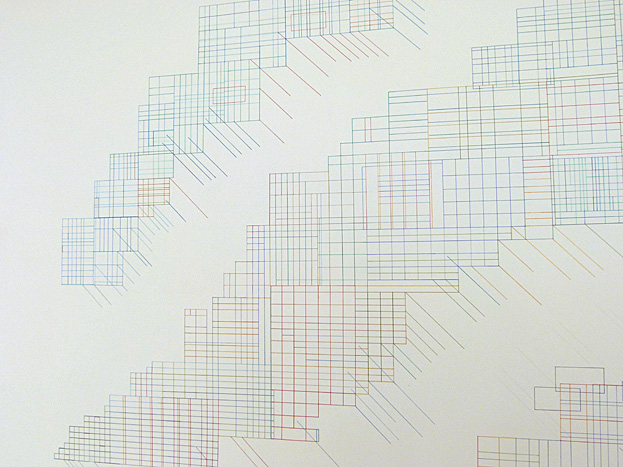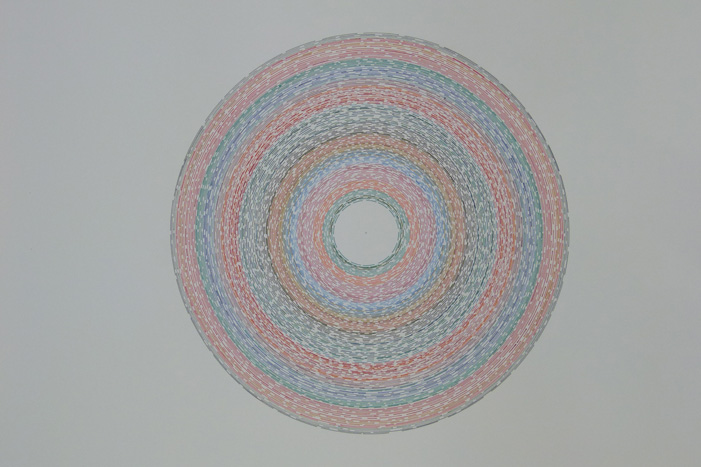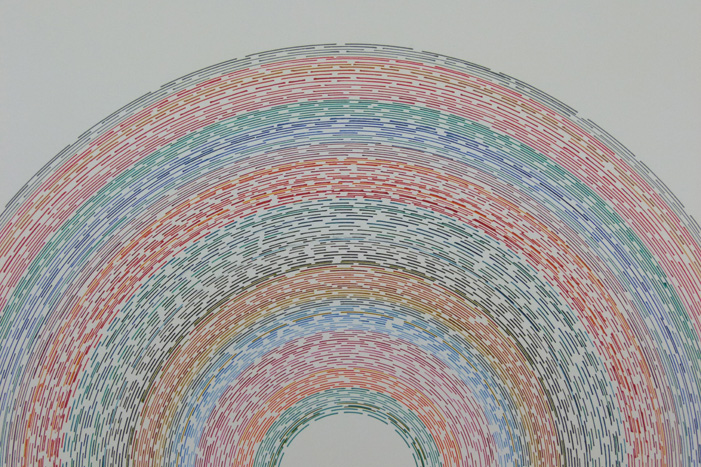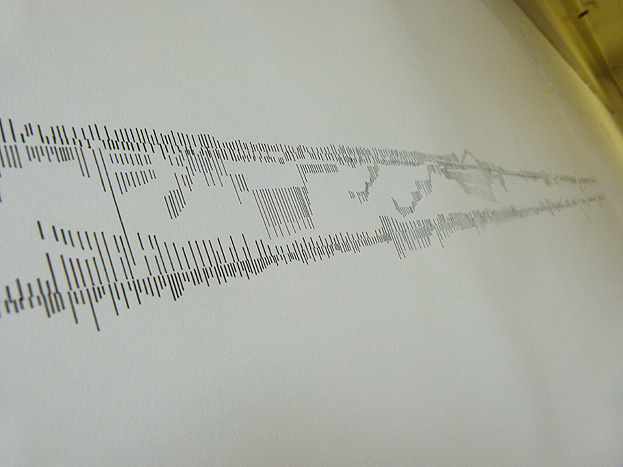 Règles d'extrapolation
La série de dessins intitulée Règles d'extrapolation fait partie d'un ensemble d'organigrammes ayant pour référence les systèmes d'organisation de l'espace et du temps: échelles, règles à mesurer, chartes organisationnelles, horaires de travail, calendriers ou arbres généalogiques. Utilisant un instrument privilégié par les architectes pour dessiner des plans, le tire-ligne fait appel à des gestes méticuleux qui s'échelonnent sur de longues périodes de temps. Chaque ligne correspond à un moment palpable qui a pour jeu l'ordre, la compartimentation, la démarcation et la définition des contours de l'espace et du temps.
Space Studios, Londres 2011
Galerie Patrick Mikhail, Ottawa 2012
aquarelle sur papier

Études chronométriques (58 x 110 cm)
Calendrier gauche (100 x 150 cm)
Calendrier droit (100 x 150 cm)
Règle bleue (40 x 100 cm - détail)
Horaire (60 x 150 cm)
Charte organisationnelle (150 x 160 cm)
Horloge (60 x 100 cm)
Règle noire (40 x 100 cm - détail)


Extrapolation Rulers
The Extrapolation Rulers are part of an open series of drawings based on visual languages of measurement or quantification: grids, rulers, charts, schematic diagrams. Using primarily an instrument (ruling-pen), developed by swiss architects, which imposes a meticulous and time-consuming approach, each drawing refers to specific notions of organization as traces of Time: musical scores, sound waves, seismic charts, computer networks, family trees, maps, communication patterns. Each gesture, each line, is a second, a moment, a record of time meted out, a palpable reference to the obsession of ordering, compartmentalizing and demarcating.
Space Studios, Londres 2011
Galerie Patrick Mikhail, Ottawa 2012
watercolour on paper

Chronometric Study (58 x 110 cm)
Left Calendar (100 x 150 cm)
Right Calendar (100 x 150 cm)
Blue Ruler (40 x 100 cm - détail)
Timetable (60 x 150 cm)
Organizational Chart (150 x 160 cm)
Clock (60 x 100 cm)
Black Ruler (40 x 100 cm - détail)