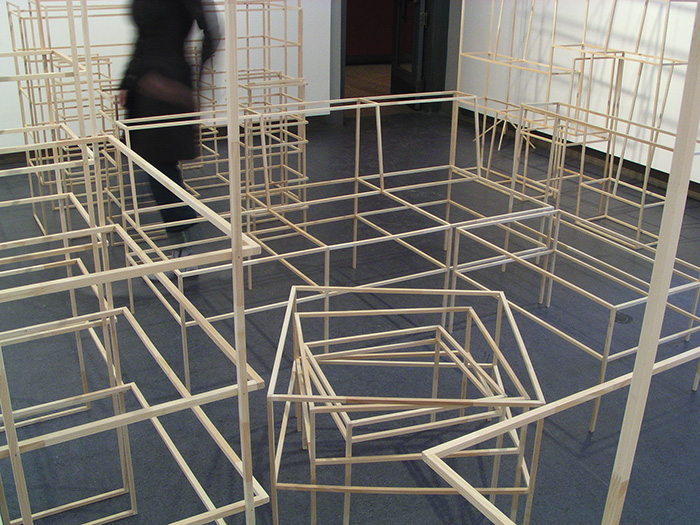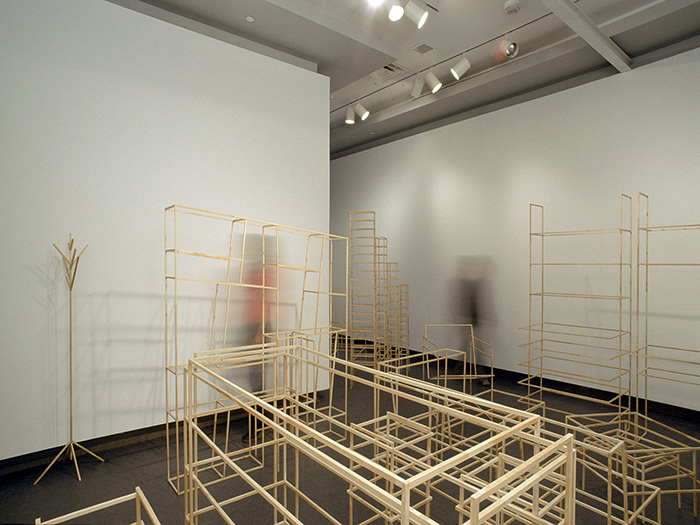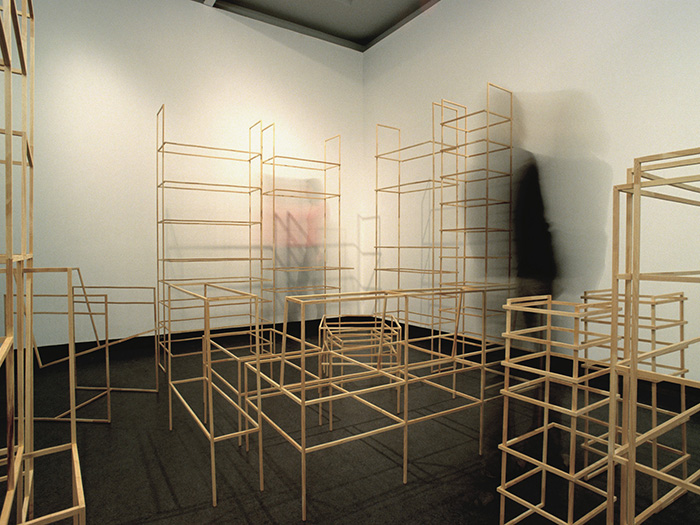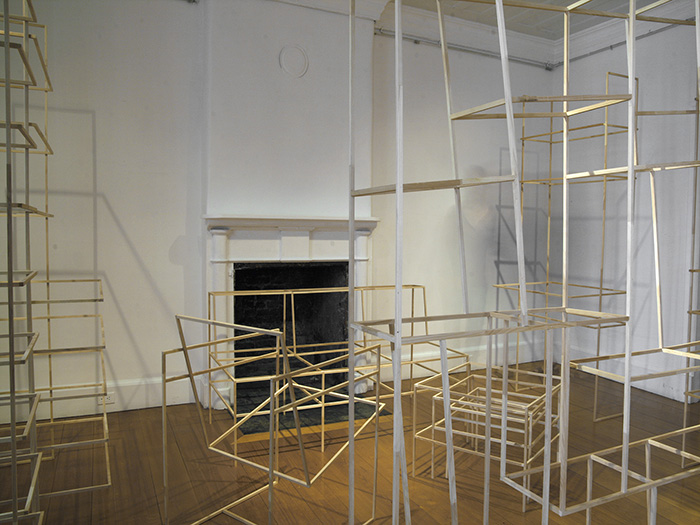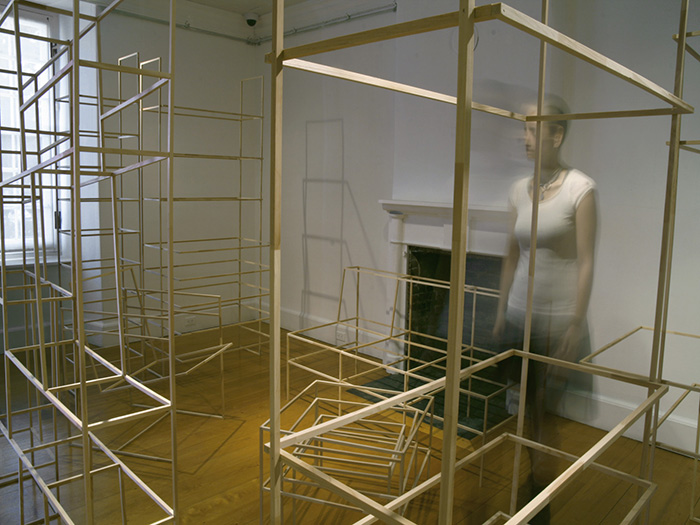 La garçonnière
Aménagement intérieur d'un condominium avec meubles d'inspiration de style international dont un bar à la Adolph Loos; un salon avec tables gigognes; un fauteuil récamier; une bibliothèque modulaire; une chaise Wassily et une chambre à coucher avec paravents en référence à l'intérieur masculin et au rôle de la séduction influencé par un style de vie issu de l'âge atomique et de l'architecture moderniste.
Galerie d'art d'Ottawa,, 2006
Emily Falvey, commissaire de l'exposition KOSMOS
BNSCBiennale nationale de sculpture contemporaine, Galerie du Parc, Trois-Rivières, Québec

50 mètres carré
25 pièces de mobilier
Bachelor
Replicas of international designer furniture create a live virtual model of the idealized apartment advertised by the fashion media. It corresponds to the atomic lifestyle of the bachelor and the influence of seduction derived from modernist architecture.
The Ottawa Art Gallery, 2006
Emily Falvey, Curator of the exhibition KOSMOS
National Biennale of Contemporary Sculpture, Galerie du Parc, Trois-Rivières, Québec

50 square meters
25 pieces of furniture