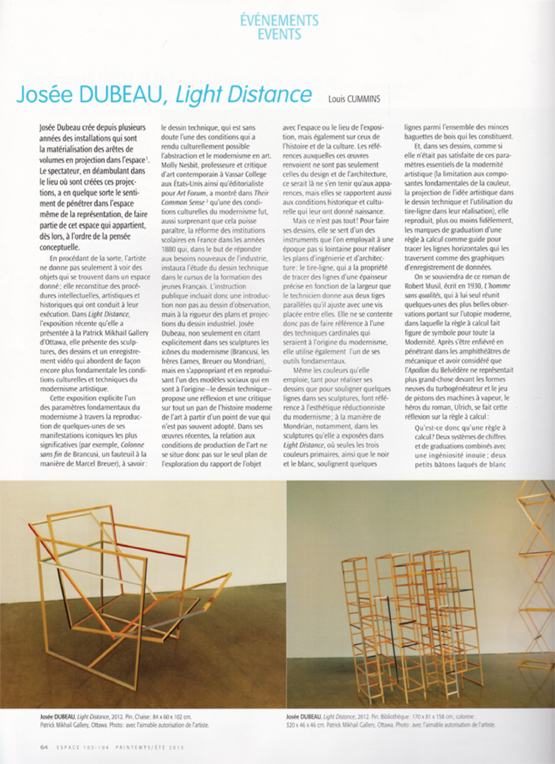 espace art actuel, No 103-104, 2013


Article de:
Louis Cummins est détenteur d'un doctorat en Histoire de l'art de la City University of New York où il fait ses études sous la direction de Rosalind Krauss. Par ses écrits critiques, il a longtemps contribué à la rédaction du Magazine Parachute et continue de publier ses textes dans des revues et catalogues tant au Canada qu'à l'étranger. Depuis plusieurs années, il se consacre principalement à l'écriture romanesque ainsi qu'à la conception et réalisation d'installations multimédia.


Article by:
Louis Cummins holds a PhD in Art History from the City University of New York where he studies under the direction of Rosalind Krauss. For numerous years, he has contributed to the critical writing of the magazine Parachute with Chantal Pontbriand. His texts are now published both in Canada and abroad. Today, he dedicates his work to the writing of a novel and the making of multimedia installations.